Meet The Missionaries We Support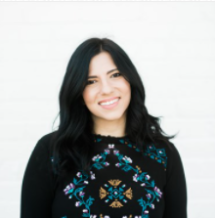 My name is Leah Diaz, and I am a missionary in Cuenca, Ecuador. Unsion is a television station that broadcasts programs around the world and sends volunteer teams all over Ecuador to minister to the local people. After Graduating from The Georgia School of Leadership and Ministry in Griffin, GA  I felt a call into missions. I have now been in Ecuador for five incredible years, and I am absolutely in love with this beautiful place, the ministry, and amazing people!
I feel as though God has called me to reach alcoholics and their families through the recovery program I founded – The April Project.  Alcoholism is an immense problem in Ecuador, statistics tell us that one member of every immediate family in Cuenca is an alcoholic. The April Project is named after my mother April, who died on April 22nd, 2012, just two weeks before I arrived in Ecuador.
This ministry was never part of the plan I thought God had for my life, but I have been absolutely amazed at all He has done and is continuing to do here. He truly knows how to use our pain for His purpose.