Who We Are
At True Life, we're real people, living in a real world, learning to pursue, love, and trust a real God who loves us and wants us to experience His love and live our best life.
What We Are About
You are invited to True Life to discover who God is and the purpose He has for you. We want you to see yourself the way God sees you. He loves you and wants a relationship with you.
We think church should be one of the most engaging and exciting places on the planet – a place where people of all backgrounds, cultures, and ages experience a God who is real and relevant in their lives.
True Life is designed with you in mind so you can experience hope to live your best life. You'll find a place where you are accepted and be around people who genuinely care about you.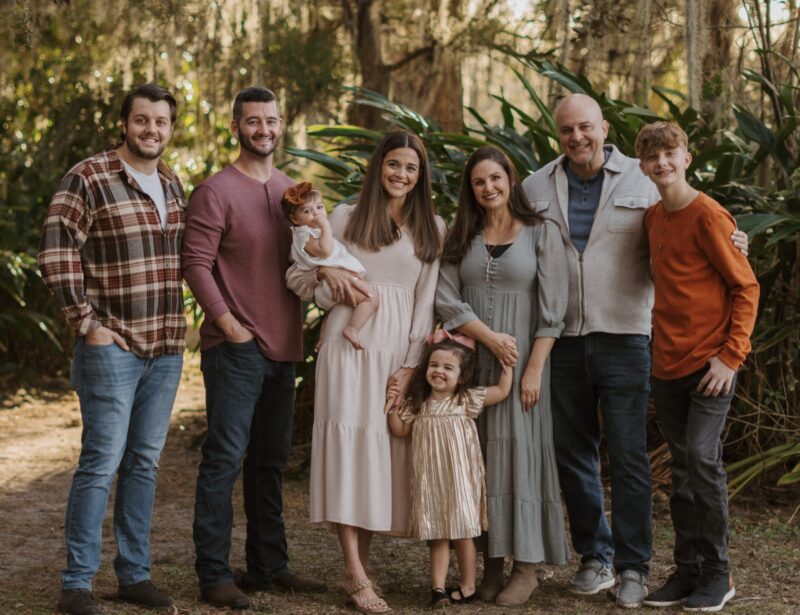 Pastor Billy Register
Lead Pastor
Pastor Billy has a passion for leading people to find and follow Jesus. His ministry philosophy is to relate to the everyday challenges and struggles people face in this time. God has blessed him with a wonderful family: wife Christina, and children Joshua, Jessica and Jackson.
We want to help you discover your God-given purpose.
What to expect
We will greet you with a smile and offer you a warm cup of coffee upon arrival.

We have no dress code and everyone is welcome!

 A fun, safe, and clean children's area is provided for infants through kids in 7th grade.

During worship, we seek to engage the heart, mind, and soul with worship songs and an inspiring message for all walks of life. Our gathering will last for about an hour and a half.

Our goal is that you leave us having gained a new perspective, made some new friends, and already looking forward to returning next week with someone else.
We have a place for you and your family
A church where you can begin your personal spiritual journey.

A safe space for your children to learn Christian principles.

A community where your family can grow together with other families.
What we believe
Trusting God, like any relationship, takes time and effort. We believe that through worship, participating in Life Groups, serving on Dream Teams, and prayer you will learn how to trust God and gain the spiritual tools to put your faith into action.
We have a place for your family!
Kids Ministry
TLC Kids is a ministry specifically designed with your child in mind.
Student Ministry
TLC Students is raising up next-generation leaders and world-changers one relationship at a time.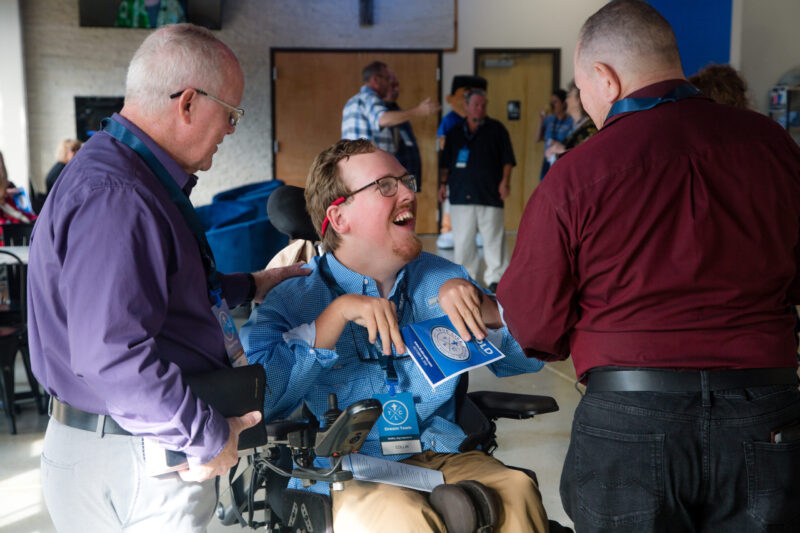 Discover Your Purpose
Everyone, at some point, wonders who they are because it determines how we see ourselves. We know people come to church with many identities – some positive, some negative.
Our goal is for you to see yourself the way God sees you. Jesus, the Son of God, taught that we are children who are valued, forgiven and loved unconditionally in God's eyes. We want you to think, trust and live knowing that you are a child of the Most High God so that you experience the goodness purposed for you here and now.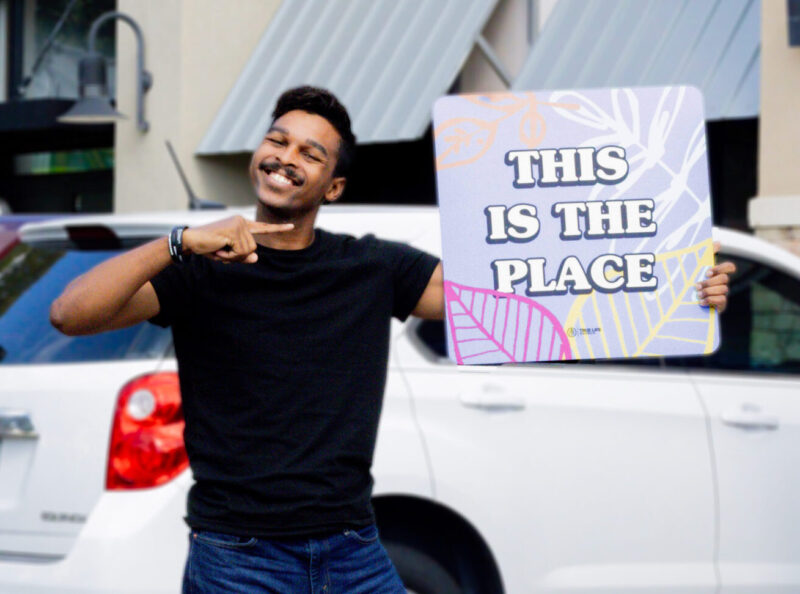 This Is A Place Where You Can Grow In Community
If you've been going through the motions and wishing for more, you're not alone. Every person has a need to connect with something greater than themselves and with other people who are working to Make a Difference in the world.
Jesus invites us into a new reality called "The Kingdom of God." It looks like ordinary people living out an extraordinary story together.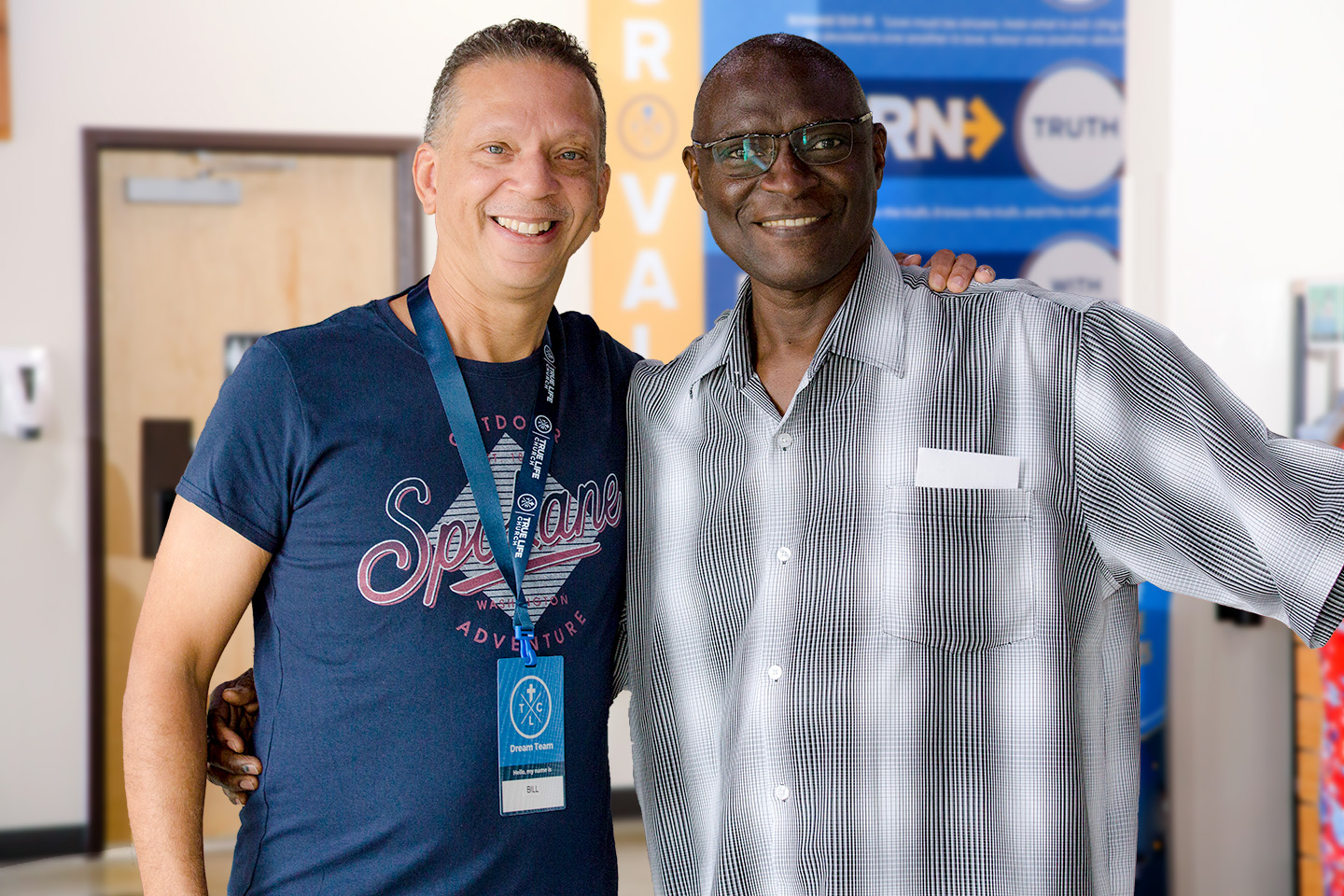 Your Life Can Make An Impact
Our mission at True Life is to guide you in building a personal relationship with God. As you grow in this relationship, you'll continually find more freedom in Christ and embrace the vision He has for your life.
You'll develop meaningful connections with others in the same season of life. You'll make a difference in the world by serving others with your God-given strengths.
We would love to see you in Church!
Plan your visit to a worship service to see and learn all True Life has to offer you and your family.
Experience God
Experience the presence of God in our worship experiences.
Discover Family
Grow in your relationship with God and others.
Find Purpose
Discover how God uniquely designed you for a purpose.
Make A Difference
Use your God-given gifts to make an impact in the lives of others.