True Life Church, through its generous monthly support of foreign missions, is engaged in a missionary endeavor pursuing world evangelism. This commitment is composed of
four essential elements:
GO
Through our monthly support of foreign missionaries, we carry the message of Jesus Christ to the entire world.
DISCIPLE
Through our ongoing support, we are establishing churches in over 190 countries, following the New Testament pattern.
BAPTIZE
Through our efforts, we are training leaders to proclaim the message of Jesus to their own people.
TEACH
Because of the generosity of the people of True Life Church, we are reaching the poor and suffering people with the message of the Gospel.
"Go therefore and make disciples of all nations, baptizing them in the name of the Father and of the Son and of the Holy Spirit, teaching them to observe all that I have commanded you. And behold, I am with you always, to the end of the age."  – Matthew 28:19-20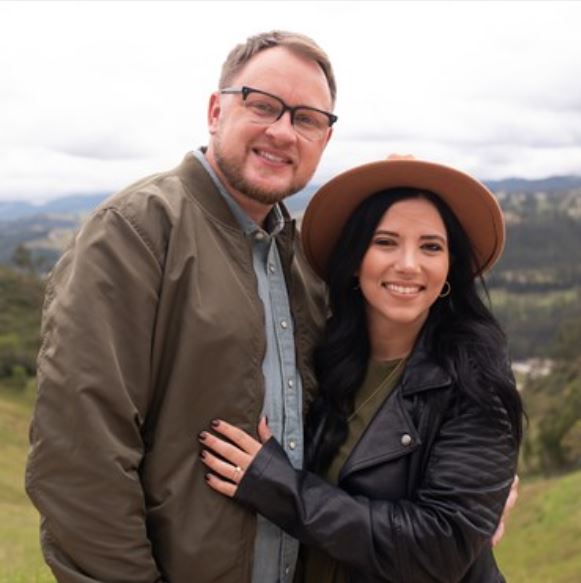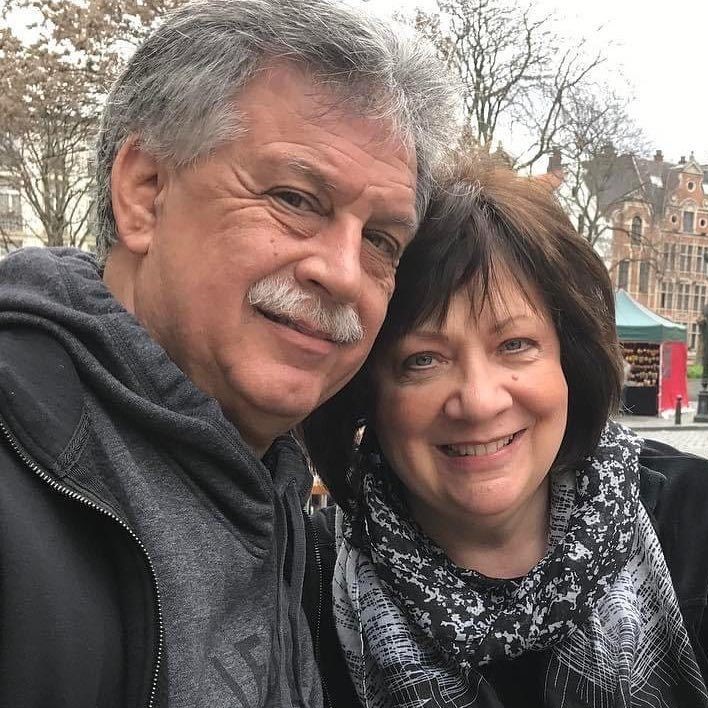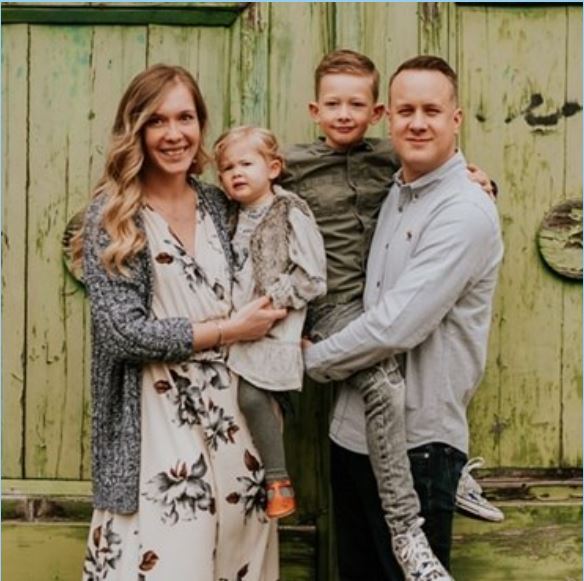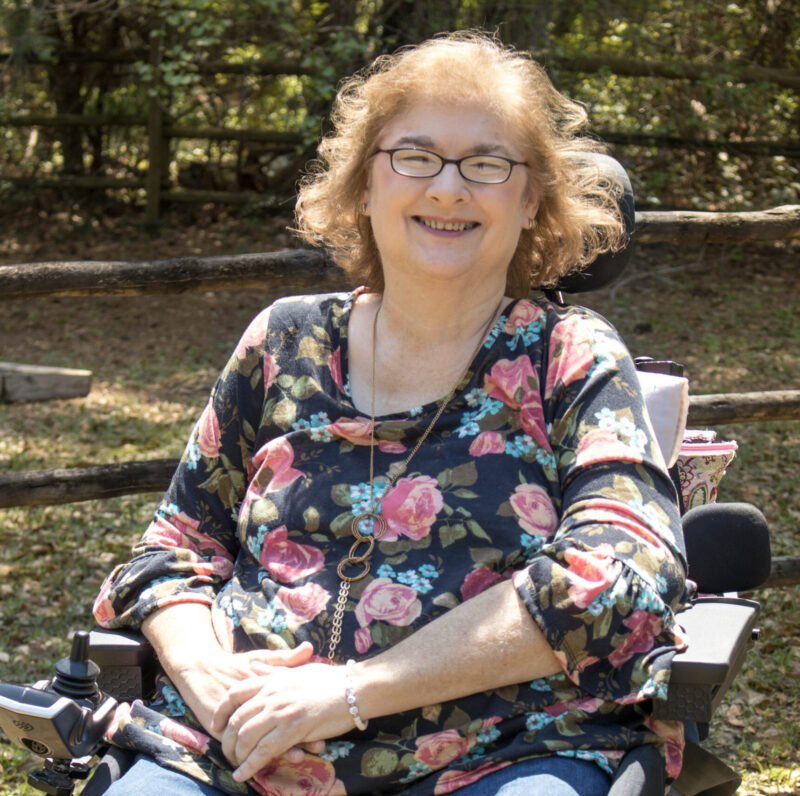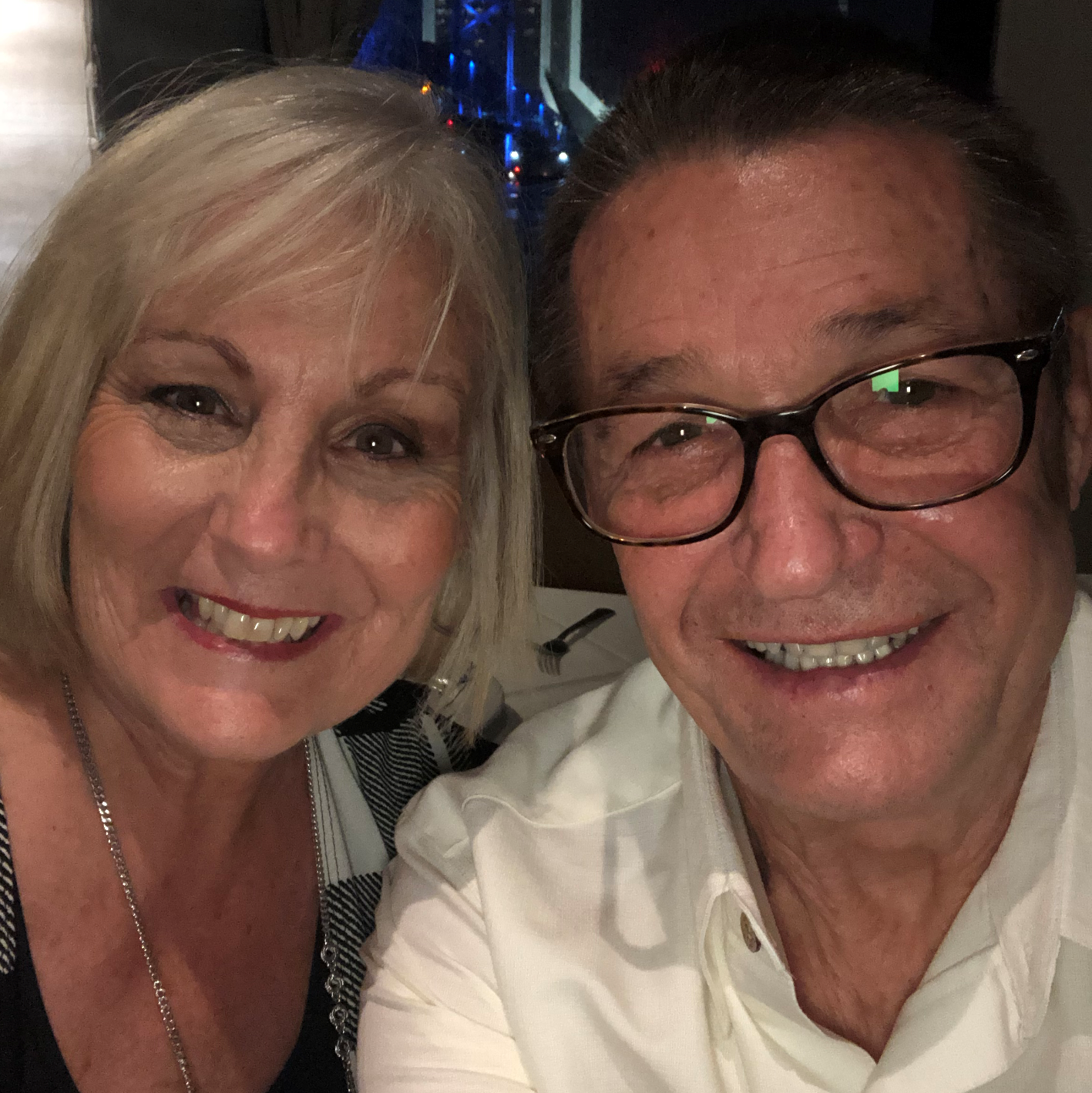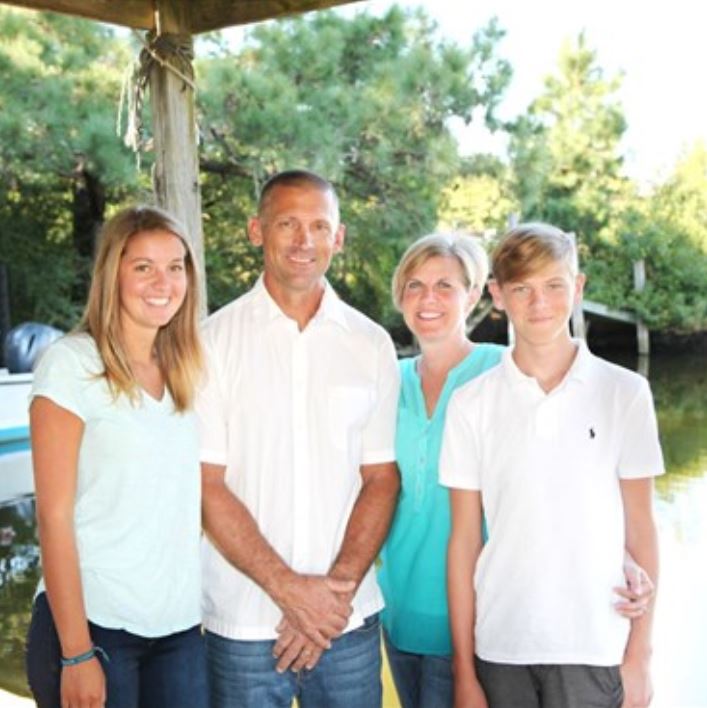 MICKEY AND JENNIFER DANIELS
Ecuador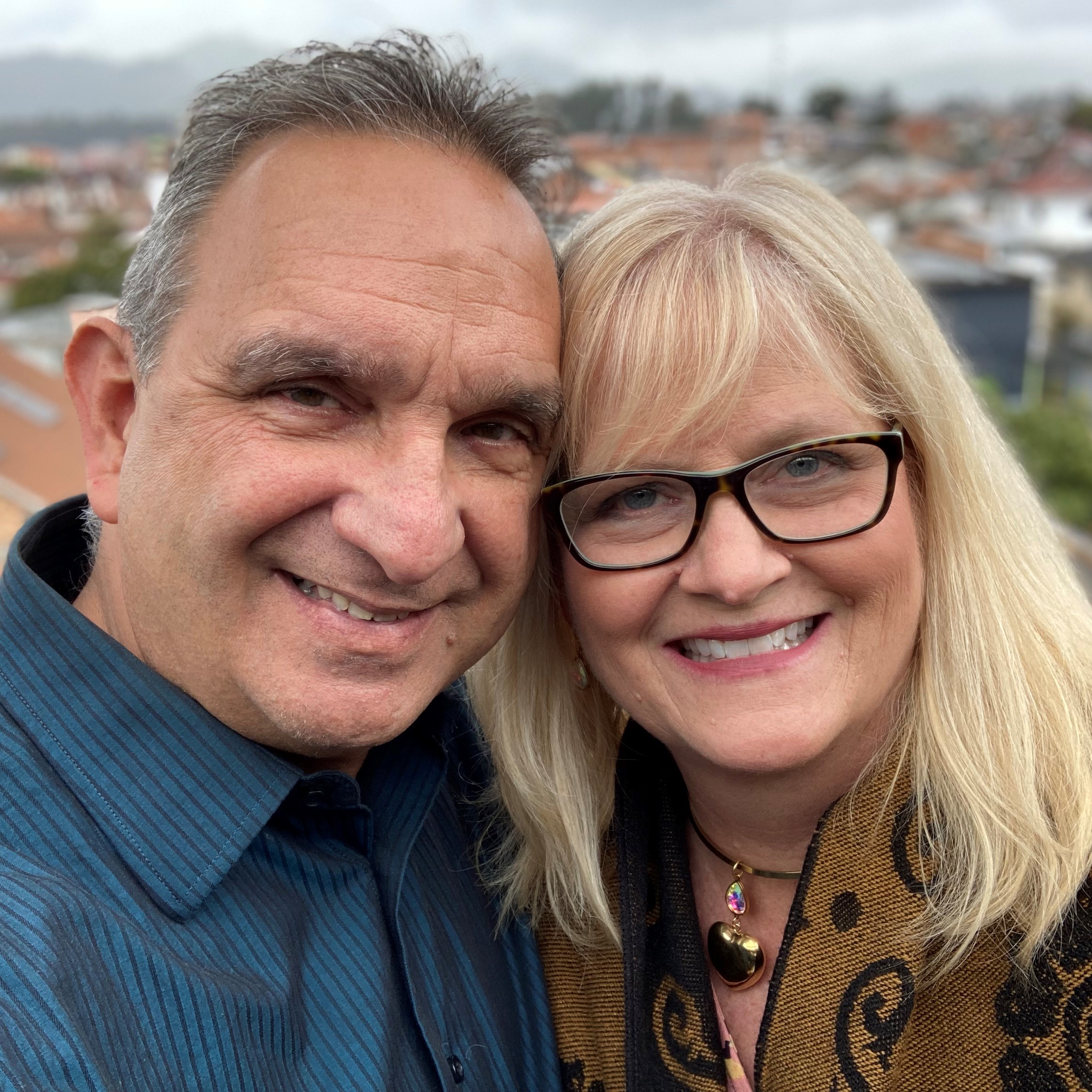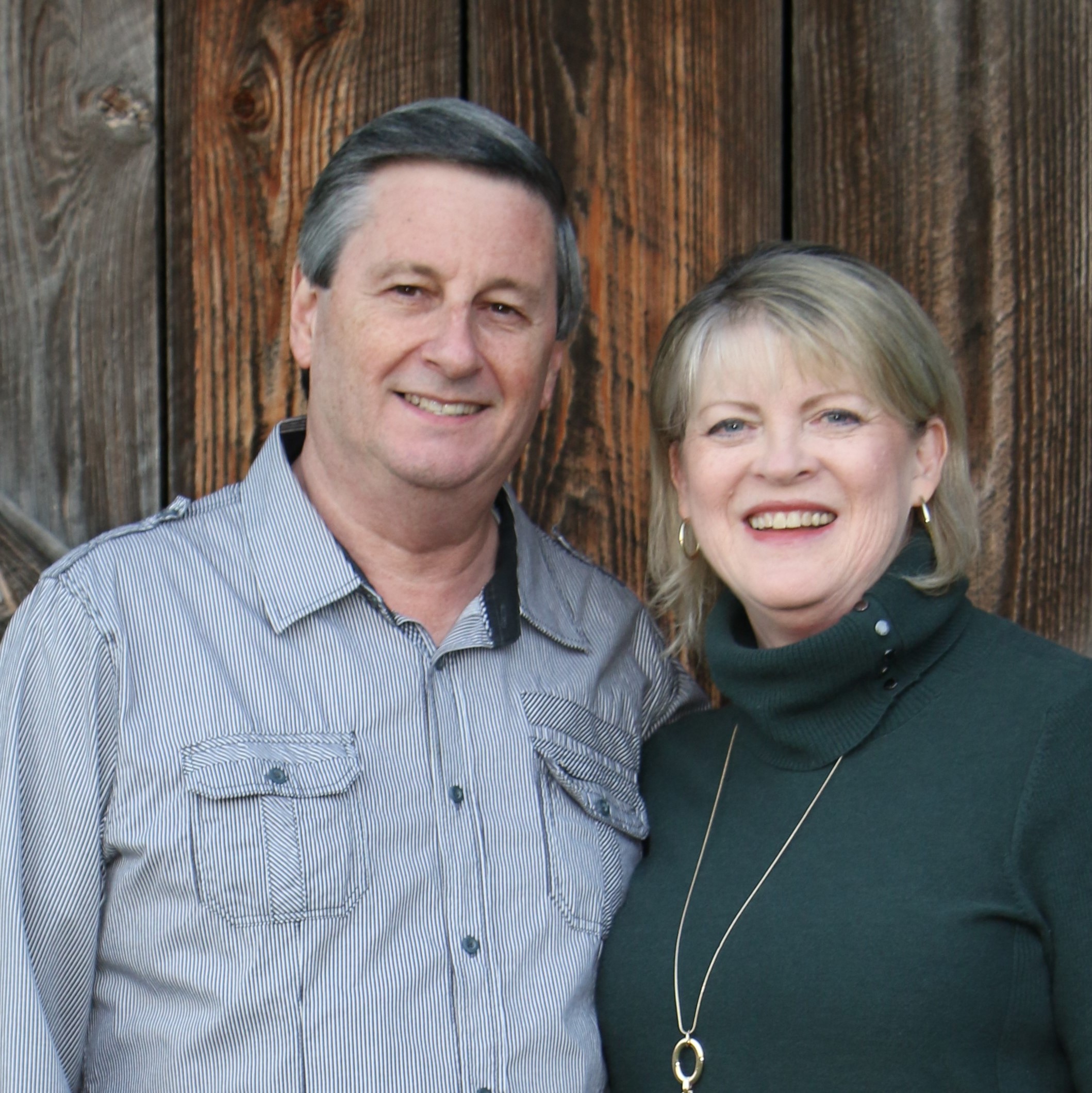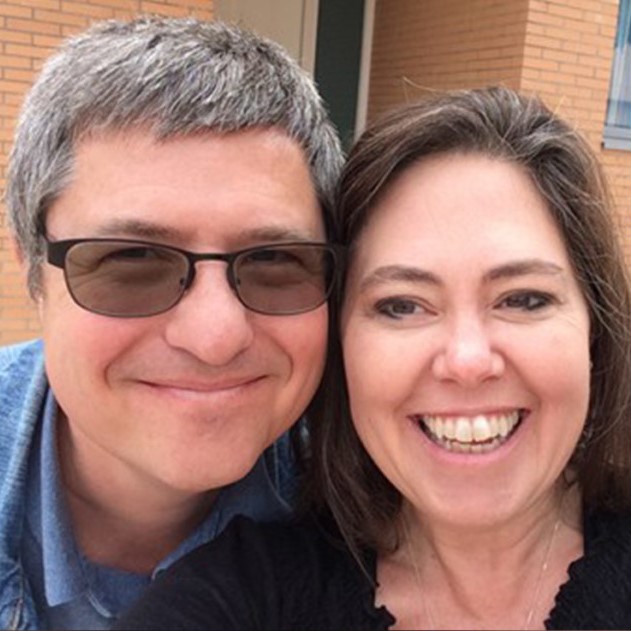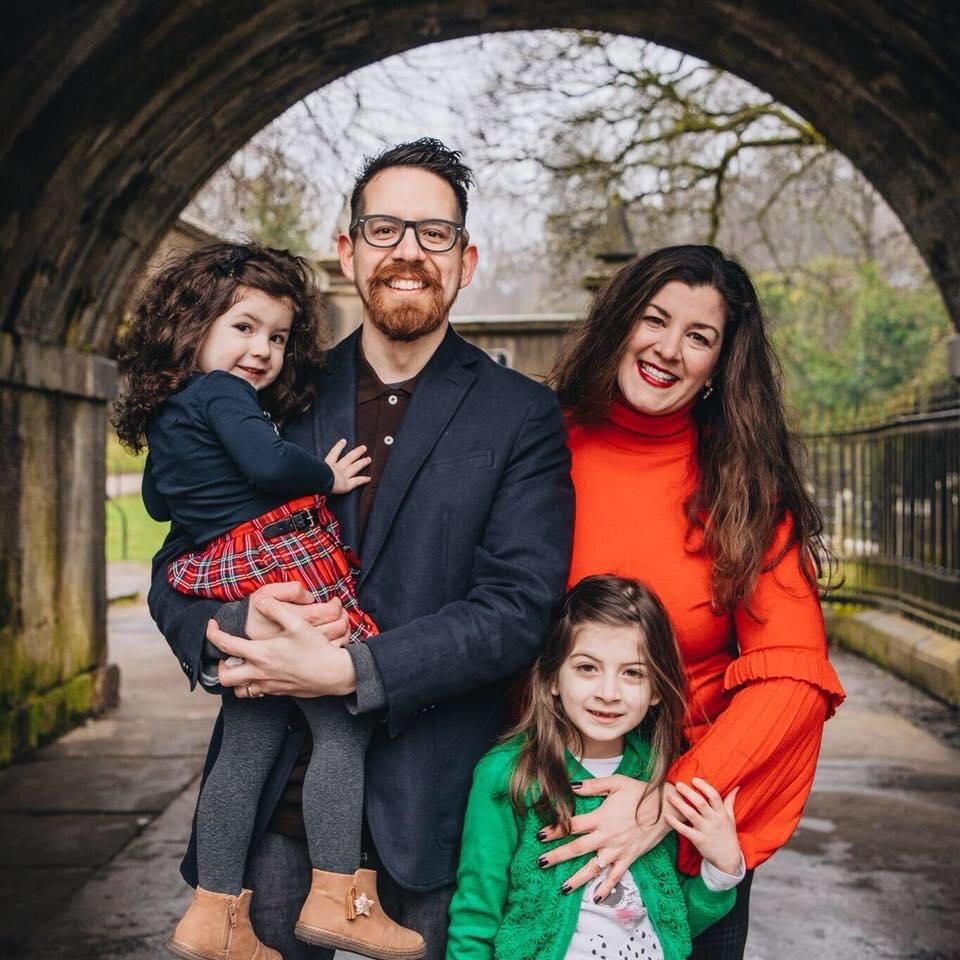 DAVID & JULIE GOLDSCHMIDT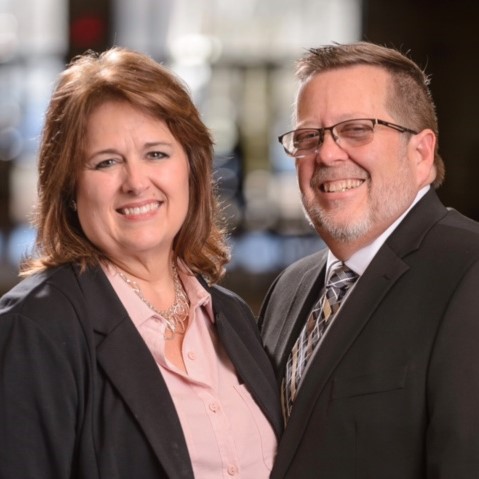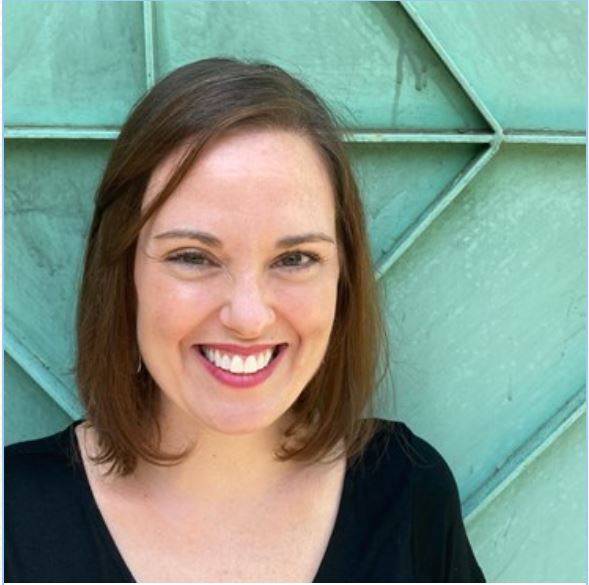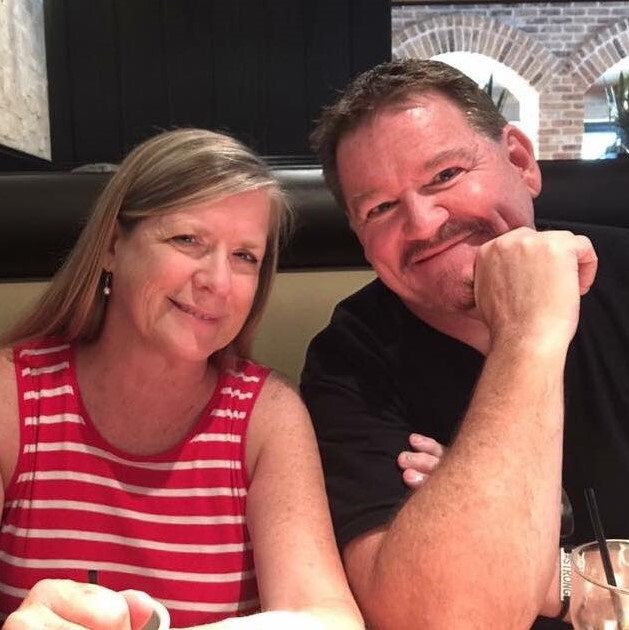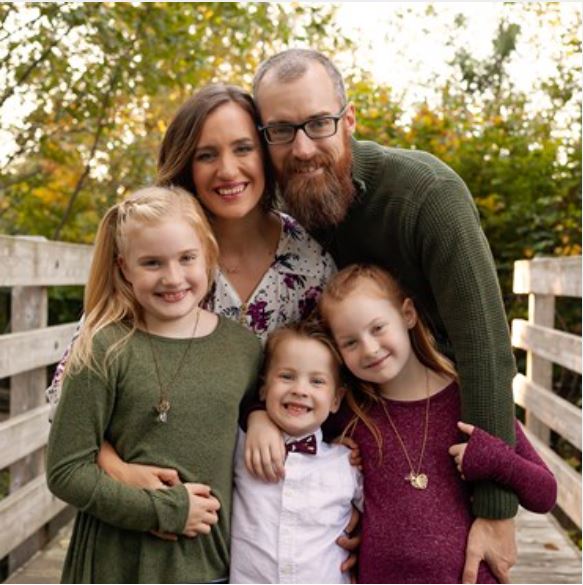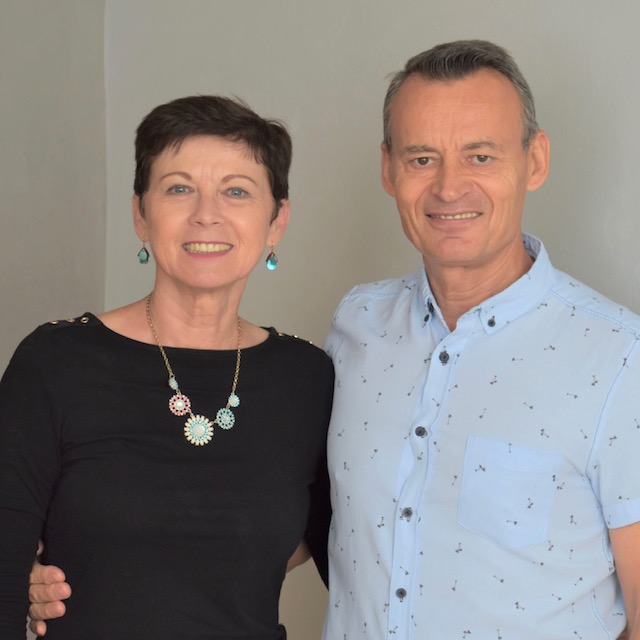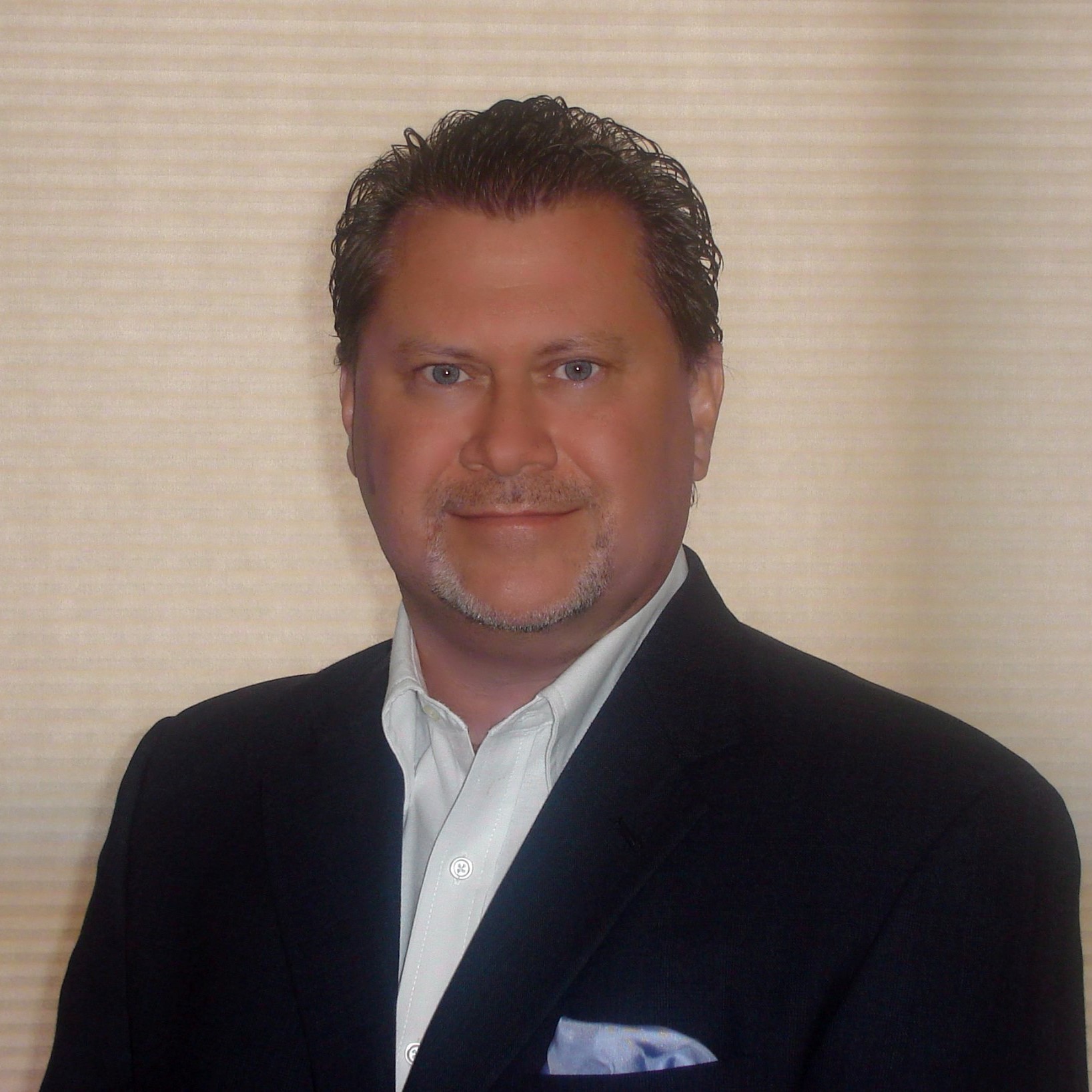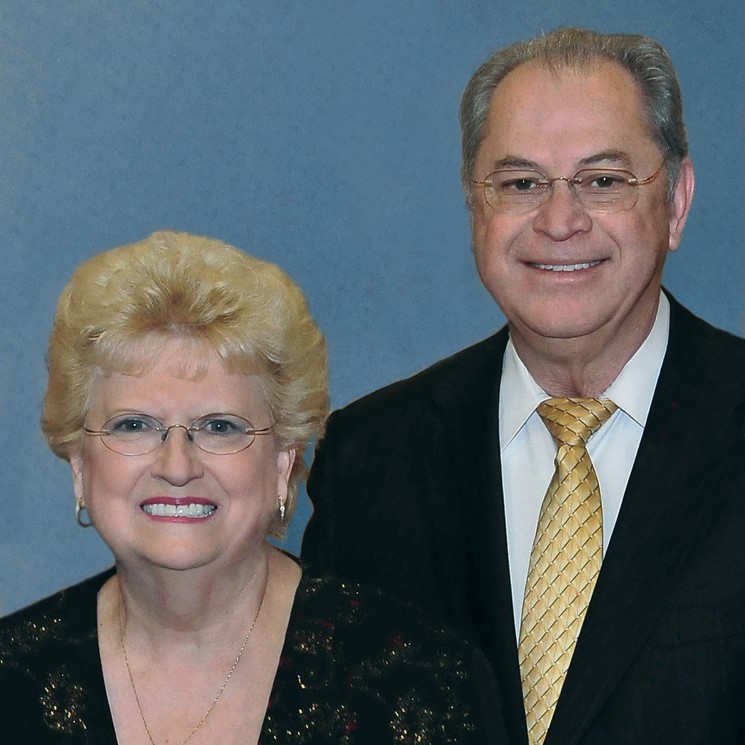 DAVID AND JIMMIE RUTH LEE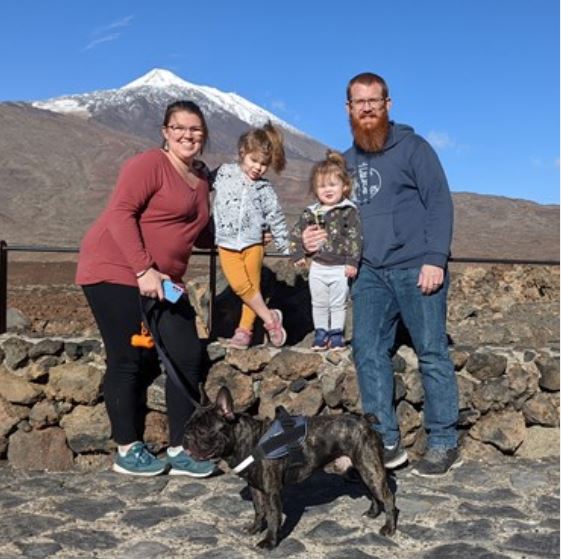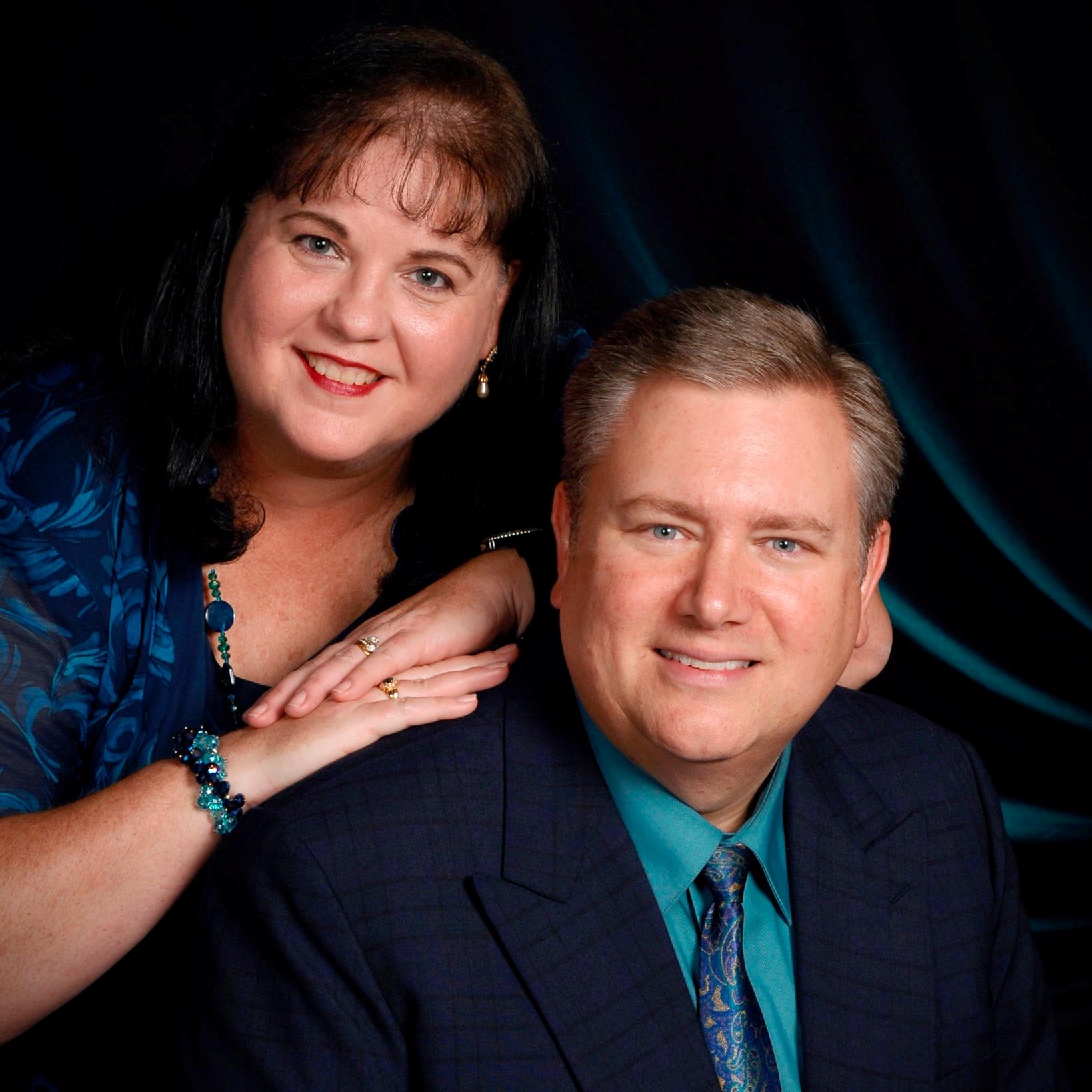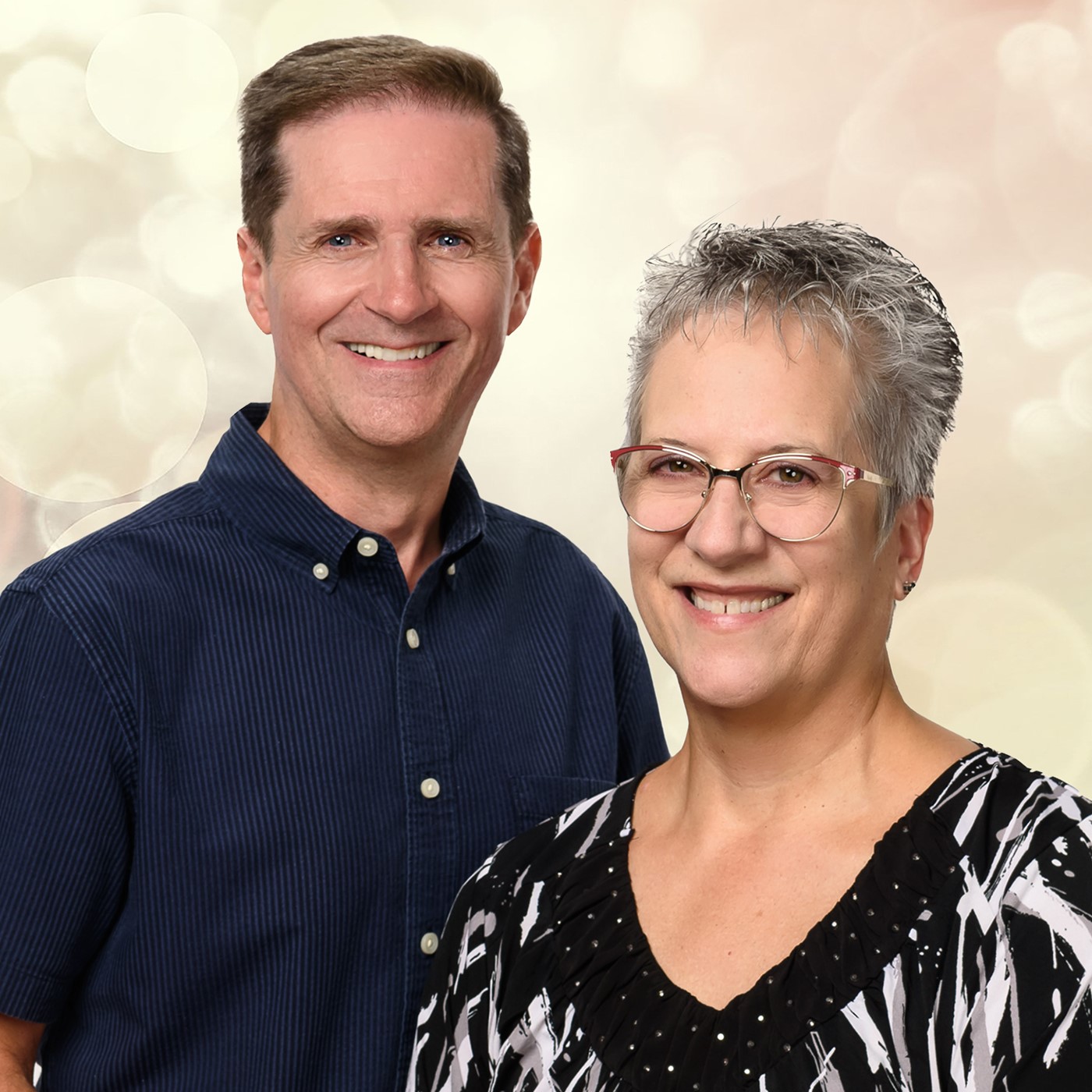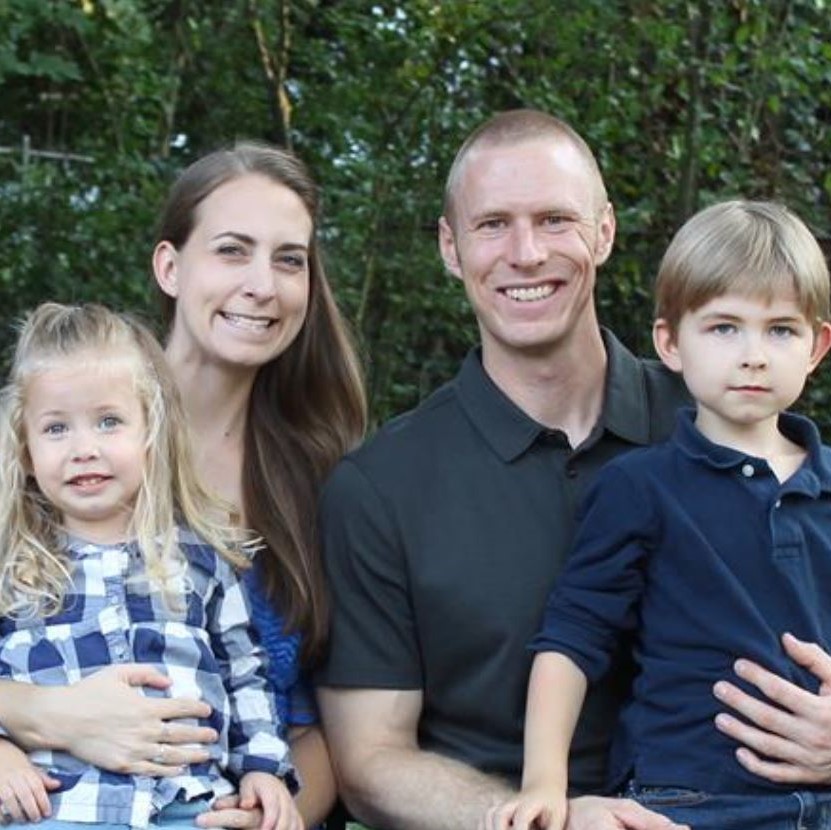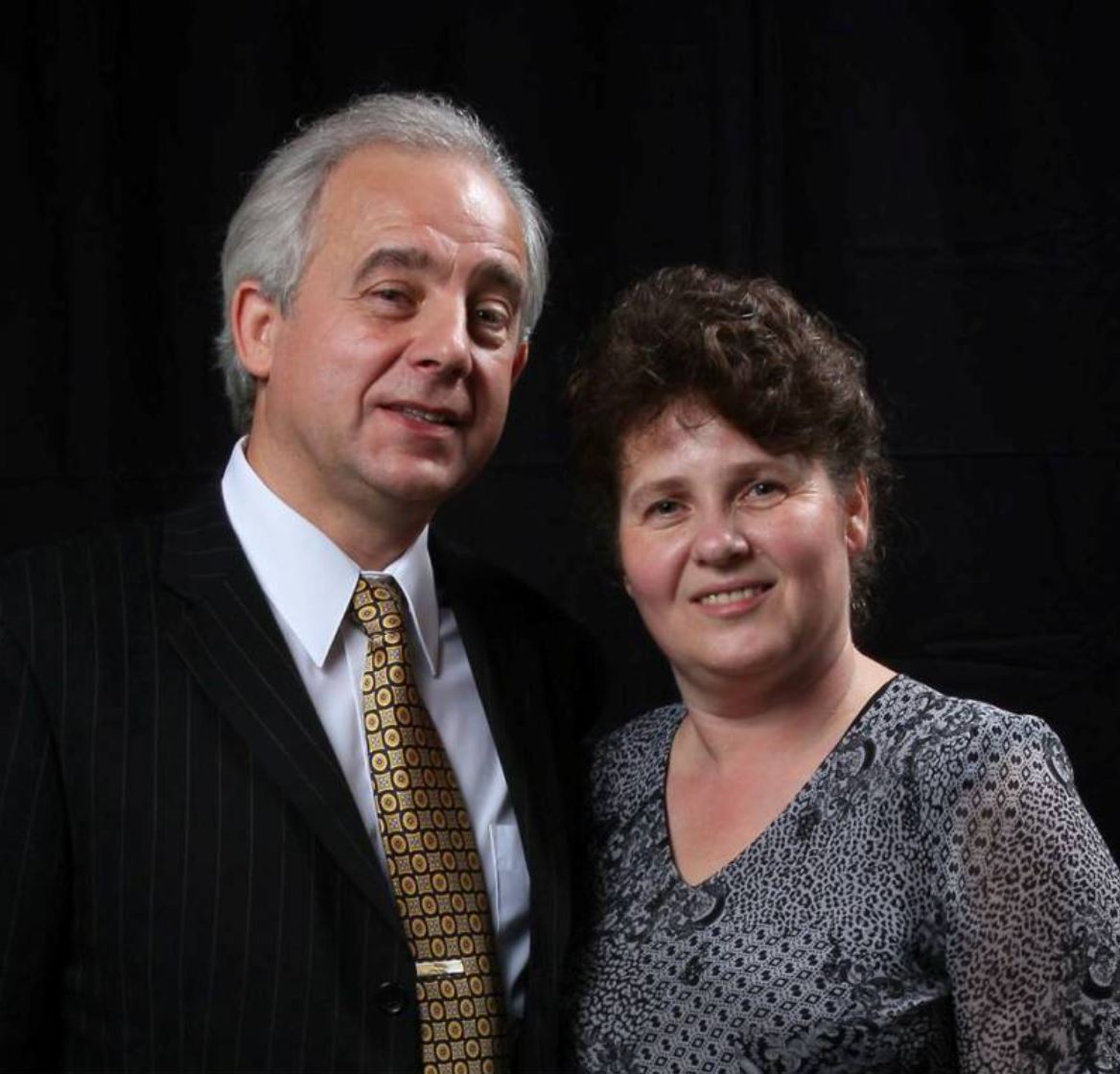 VASILIY AND LYUBOV VOYTOVICH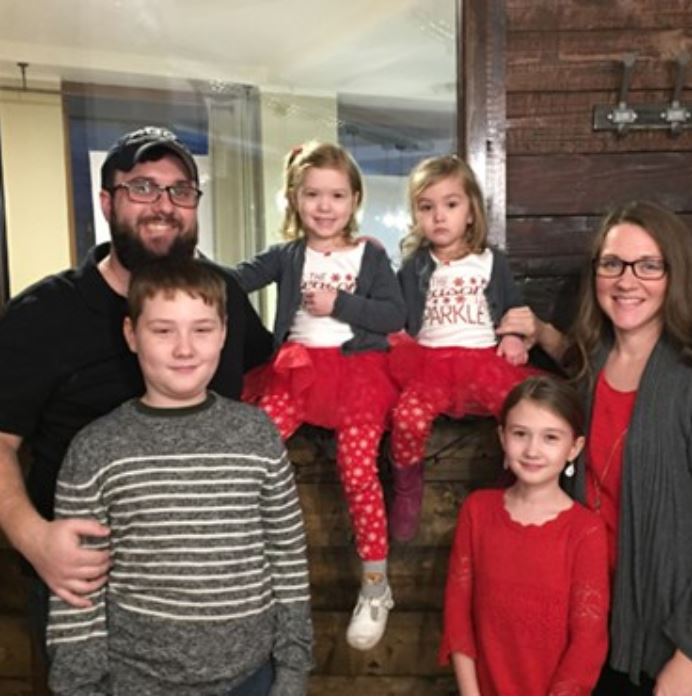 Michael & Leah Baty
For the past decade Leah has served as a single missionary in Cuenca, Ecuador. Michael has served with Convoy of Hope. With a little help from Speed The Light our paths crossed, our hearts aligned, and we were married in April of 2021.
We would love to share the full story with you. Leah is the director of our counseling, addiction, and outreach program in Ecuador. She also serves as a field team speaker for the National AG women's ministry. She strongly believes that there is no pain that God cannot redeem for His purpose. Her painful past turned powerful testimony is living proof of this. She now lives to help others overcome their trauma and find freedom in Christ.
Michael was called to missions as a young boy. He has helped to serve thousands around the world through feeding initiatives, rural compassion, and disaster response. He has a passion for teaching and investing into the lives of others through compassion ministry.
We have now joined our hearts and lives to bring Hope, healing, and the power of God to the unreached communities still living in the Andes Mountains of Ecuador.
Tom & Phyllis Benigas
Our assignment in Europe is to work with the Fellowship of European International Churches and Continental Theological Seminary. We work as support people to FEIC which includes "fill in Ministry" and staff coaching in International Churches on the European Continent. At CTS, we serve as Campus Pastors to the school and coach many students. The school serves students from 35 different countries and produces Theology and Church leaders for European churches and institutions. In addition, we serve the Belgian Field as "moderators" taking care of legal documents of all the Belgian missionaries.
Dan & Abigail Blair
Aidan & Jocelyn
The Blairs are appointed missionaries to Slovenia. As the only AGWM missionaries in Slovenia, they are partnering with the national Pentecostal church to inspire church development and revitalization by engaging the secularist. Together they can begin to reach a country that struggles with alcoholism and depression, along with reaching out to the marginalized people groups living in Slovenia. They feel called to reach Slovenia by living out the love of Christ one relationship at a time.
They are currently working with the youngest Pentecostal church in the city of Ptuj where they serve on the leadership team for the church. They run an after school conversational English club that presents the Gospel in a fun and interactive way to local kids. They are heavily involved in the national young adults ministry and Royal Rangers.
Brittany Boles
My name is Brittany Boles and I am a missionary associate to Côte d'Ivoire in West Africa! God is so good and so faithful! When I was a teenager I had a dream about Africa, from that night on I've known I was called to missions in Africa in some way. I became the children's pastor at my church in 2012 and have such a passion for children to know Jesus! Children's ministry is SO important! If you can set a foundation in children of who God is, the plans He has for them, and what He has done for them, we will set them up to be world changers and press on in this life as they grow.
I am working with a team in Côte d'Ivoire to teach and train the local church in why children's ministry is important and how to teach kids with object lessons and different things. We also have a health ministry with water filters.
Bob & Jennifer Frith
Bob and Jennifer have been Assemblies of God missionaries to the nation of Uruguay since 1988, and have worked primarily in the areas of evangelism and church planting. They have been active as evangelists, camp and retreat speakers, and are committed to ministering the life changing message of love, acceptance and forgiveness.
In addition to pastoring Abundant Life, Jennifer is the director of the national School of Missions, with the dual purpose of promoting missions awareness in the local churches and preparing Uruguayan missionaries for overseas service. The school has been very successful, and has had more than 225 participants and 75 graduates.
The Friths also partner with the new Salto Drug Rehab Center in the northern part of the country. They are committed to provide food, supplies and equipment for this very effective ministry that has approximately 25 students enrolled.
Kerry & Denise Godwin
We are Kerry and Denise Godwin. We work with International Media Ministries. We live in Madrid, Spain and help get the story of Jesus into Europe, Africa, & the Middle East.
International Media Ministries is a team of missionaries and volunteers who are passionate to put Jesus on every screen in the world. Phone, computer, television and tablet. We create media content for use in Africa, Europe, Eurasia, and the Middle East and train nationals to do the same. From short spots to longer dramas, we want to tell the good news of Jesus Christ.
David & Julie Goldschmidt
Lyla & Tessa
The Goldschmidts have been serving in Scotland since 2007. They have been a part of many different ministries and are willing to try new ways of reaching the people of Scotland with the Gospel. They are currently church planting in Edinburgh, Scotland's capital city, and God is doing amazing things through Bridge Family Church. Through toddler groups, soccer team chaplaincy, outreaches in the local Starbucks and participating in the Largest Creative Festival in the world people from all parts of the World are hearing about Jesus through their ministry. Continue to pray for the Goldschmidts.
David & Sheryl Hughart
David and Sheryl Hughart are passionate about evangelism and making disciples. As AGWM missionaries, they are based in metro Cebu City, Philippines, an international business, shipping, and education hub of 2.9 million people. This is a strategic, pivotal city to reaching the 1,000s of foreign nations who live and work there.
The Hugharts are launching an international church and disciple training center to reach the never-reached and train disciples how to boldly, wisely, a nod safely live missionary lives in places that are often access-restricted to the Gospel, or have little or no Gospel presence, and how to establish communities of disciples where the Church is not, but soon will be.
Prior to marriage, David lived in the Philippines. Since marriage, he and Sheryl have lived in Central and South America, the U.S., and have traveled and ministered in a number of nations. They have 2 adult children and 3 grandchildren.
Lori Bullington
Diagnosed with the same condition, Spinal Muscular Atrophy, as her two older brothers, when she was a year and a half, Lori grew up surrounded by others who lived with disabilities and always had a soft spot for those less fortunate. Lori felt God had a call on her life from an early age.
After an initial contact with Special Touch Ministry in the early 1980's, she was reintroduced to the ministry by a Chapter officer and attended her first Florida Summer Get Away. God ignited a passion in Lori for reaching the community of individuals with disabilities for Christ. Her passion encompasses helping the local church to grasp the vastness of this mission field and to embrace the value of individuals with disabilities as members of the community of faith.
As a Missionary Associate with Special Touch Ministry since 2015, Lori seeks to answer the call God placed on her heart. Lori serves as an officer for both the First Coast and Nassau Special Touch Chapters, which are non-denominational faith-based friendship groups that meet regularly and seek to ease and enrich the lives of those impacted by disability.
Lori oversees the STM Online Community, which features monthly Zoom meetings where individuals who live with disability, hearing loss or sight loss, can share their concerns, struggles, pain, and triumphs in order to encourage each other, receive prayer and gain spiritual insights. Using her communication skills, Lori helps write and produce curriculum and other disability ministry training tools and materials, continuing to serve the ministry as she can where there is need.
Dale & Patti Coad
We are Dale and Patti Coad called to minister to the Spanish Diaspora of the Caribbean in church planting, leadership development and bible school training. After 18 years of being the Caribbean Area Director, our hearts were drawn to the growing class of migrants who have left their native countries because of poverty, persecutive or politics. Many of these groups come from the Spanish speaking countries of the Dominican Republic, Cuba, Venezuela and Colombia. They now live in English, Dutch and French speaking countries in the Caribbean.
In their new adopted countries, for the most part, the groups are marginalized. By God's grace, these migrants are finding each other and the non-believers who are hungry to hear about God's Word. Our passion is to empower the new leadership in their zeal to reach others and to develop their leadership capacity as we dream about reaching more of the displaced groups of people waiting to hear the Good News of Jesus.
We presently have two Bible Schools in St. Kitts and Nevis. We have church building projects in St. Kitts and in Nassau. We have an ongoing youth center project in Bonaire. We love hosting teams and are looking forward the travel restrictions being lifted to continue this work.
Mickey & Jen Daniels
Brooklyn & Cole
We are the Daniels Family. Mickey was a commercial fisherman and I was a nurse. God called us to leave our jobs, house, family and friends to come a work in Quito, Ecuador. We served 2 years working under great missionaries in the area of church construction and prison ministry. After these two years we felt God calling us to become full-time missionaries.
We returned home and applied for full-time missionary status which we received. Mickey continued to work in construction and I ministered in the a couple of women's prisons in Ecuador. We also worked in an indigenous church with the children and youth.
In April 2017 after Ecuador suffered a 7.8 earthquake on the coast, we felt like God leading us to move to there. So we returned to Ecuador but this time to the province of Manabi on the coast. We are working with local pastors in church planting and construction and compassion outreaches.
Thom & Becky Davis
Thom and Becky were appointed as AGWM foreign missionaries in 2011. They have served as Music and Media Pastors in Winchester, Virginia (1981 – 1986); Gloucester, Virginia (1986 – 1994); and Griffin, Georgia (1994 – 2012). They met while they were both attending James Madison University and were married in 1982.
They have three children: Jason (Married to Emily), Jonathan and Lydia (Married to Daniel Jorden), and two grandchildren, Brooklyn and Isabella.
Thom and Becky are Executive Directors of Unsion Television in Cuenca, Ecuador. Taking the power of the visual, infusing the power of the Gospel, changing the eternal outcome for millions of souls! Facebook, Twitter, and Skype: tdvideo7 (Thom) and bwdmusic (Becky).
Rebecca Johns
Rebecca serves in Thailand, and her heart is to reach this generation with the good news and train them to Know God, Love People, and Change the World! She's believing that students will have an undeniable encounter with the Holy Spirit that stirs them to seek Truth and boldly share their faith with family, friends, and coworkers. These students will then disciple and train those who become followers of Jesus Christ.
Rebecca has been working with a local Thai speaking Assemblies of God church that has a vision to pioneer Chi Alpha in Chiang Rai, Thailand. The plan is to use a student center as a ministry platform for teaching conversational English, sharing meals, playing games, and hosting special activities geared toward deepening relationships. In these ways, they will constantly direct Buddhist students toward Christ.
Roy & Mary Kendall
Roy & Mary Kendall have been in ministry for 30 plus years to more than 50 nations. In 1990 they moved to Israel completely by faith, and The School of Worship (SOW) in Jerusalem was birthed. The school was designed to teach believers how to more fully experience the presence of God in their lives. Over the years, SOW has developed into a multifaceted non profit organization with founders Roy and Mary committed to work, teach, and disciple as the Lord leads. They also mentor people from around the world through deep level worship and understanding God's heart & purposes for Israel.
Roy is an ordained preacher, an anointed singer, worship leader, pianist, and a CMT (Certified Massage Therapist). His greatest desire is to lead people into the presence of God and a more personal relationship with Him. His perspectives on what God has done, and is doing in Israel, have helped many to see how real God is and why He seeks intimacy with each of us.
Mary is a passionate worship leader and a CPT (Certified Personal Trainer). She enjoys leading people into God's presence through many unique avenues, including worship, dance, and even snorkeling! Her God given desire is to help others become whole in spirit, soul, and body (I Thessalonians 5:23).
Joe & Emily Knapp
Katelyn, Isaac, & Anna
The Knapps were appointed as missionaries to Ecuador in 2019, they are serving in the city of Cuenca with the Unsión Televison Team. 
Joe & Emily were youth pastors at Sandy Assembly of God in Oregon for six years. They were bivocational during their ministry in Sandy where Joe also functioned as the IT Director for the City of Sandy, and Emily ran a photography business and homeschooled their three children, Katelyn, Anna, and Isaac. 
The Knapp's skillsets will be well utilized in Cuenca, Ecuador as they join the team at Unsión Television. Unsión is a television station that was established as a missionary endeavor in 2003. Since then it has become one of the most influential stations in Ecuador and provides a platform for engaging the community with the Gospel of Jesus Christ. They are committed to Harnessing the power of media, to share the hope of Jesus. 
Peter & Jana Kozic
In 1990, we came to the United States with our three daughters Petra, Janka, and Natalia from former Czechoslovakia. All five of us were unable to understand or speak English. With two pieces of luggage and no money to account for, we arrived at a nation of opportunity. At that time, we were all unbelievers. As events turned and our need for Christ became more apparent our entire family surrendered their hearts and lives to Jesus.
Out of yielded obedience, we returned to the Czech Republic in 2011 for a two-year term, serving the city of Vyskov by planting churches in surrounding cities and ministering to families.
From August 2015 through August 2018 we served in Jihlava, Czech Republic. In August 2019 we arrived in the city of Most for a four-year term. The city of Most has a population of 66,000 people and approximately 75 church members. The congregation is comprised of 50% Gypsies.
We are involved in the life and ministry of the church in Most, but also help with church plants in surrounding areas. We also travel throughout the Czech Republic preaching, teaching and ministering to men, women, and families.
David Lee Jr, PhD
David Lee Jr is the son of Missionary David Lee. As a teenager, David Jr lived and worked alongside his parents as missionaries in Costa Rica (where he graduated from High School) and then in Medellin, Colombia where he helped his father start churches and develop radio programs.
David Jr completed his undergraduate degree at the University of South Florida, and then he completed his Masters and Ph.D. degree at Regent University in Virginia. David Jr served with his Dad at International Media Ministries in Brussels, Belgium for 13 years.
Today, David Jr has traveled to more than 90 countries on five continents helping missionaries to develop media that propels their ministry forward in their respective nations. In addition, David Jr serves on the Board of Sala Hope Schools in Cambodia where David uses his Ph.D. training to help missionaries to developing teaching strategies to more effectively teach and train more than 2000 students that are enrolled in Assemblies of God schools in that challenging Buddhist nation. David Jr also serves on the Media Board with the Assemblies of God in Cuba. David is grateful for the prayers, love, and faithful support from True Life Church.
David & Jimmie Ruth Lee
David and Jimmie Ruth are working with media ministries in Latin America and Africa. They are assisting the Cuban National Church to develop their media center facilities and train their personnel. David serves on the board of Unsion Television in Cuenca, Ecuador. The Lees helped plant and continue to support the development of the "Voice of Hope" radio station in Monrovia, Liberia, West Africa.
Greg & Nikita Lewen
Lana & Liberty
We are Greg and Nikkita Lewen, Missionaries with the Assemblies of God World Missions to the Canary Islands, Spain. We served from Jan. 2013 until Dec. 2019 alongside fellow Missionaries Steve and Dawn Robertson in Las Palmas de Gran Canaria, Spain. On the island of Gran Canaria, although it is historically predominantly Catholic, statistically less than 0.2% of people consider themselves to have an active relationship with Jesus Christ.
In this traditionally Catholic culture, many people have become so secularized that they don't want anything to do with Christianity or they have never even heard the name of Christ altogether. They have been left empty by the lifelessness and powerlessness of a church more focused on ritual rather than relationship. We have such a heart for the lost and pray that our lives will glorify Christ and His sacrifice in this place.
As of Dec. 2019, we now serve as interim lead pastors of Christian Life International Church. We love people and love reaching out to the international community on our island. We believe that by reaching the international community we can impact the world for the Gospel.
​
We love the calling placed on our lives and are grateful for the opportunity to live it out.
Dan & Paula Lumadue
We served as AGWM missionaries from 1991-2002 in Okinawa, Japan. Though we had met at North Central University, it was here in Japan that we were married and our daughter Danielle and son Christian were born. The Lord called us to return to the US, where we have pastored a church in Ohio and another in Florida, and where Dan completed the MA at Southeastern.
Now, with the call to return to missions, we look forward to returning to this nation with a desire to see a great move of God in Japan! We believe that a hallmark of this move of God will be Christ revealing Himself supernaturally by His presence and power, and know that the prayers of God's people are effective and powerful!
We will be serving in Tokyo, Japan as Lead Pastor of Yokota International Christian Assembly, which will serve as a center of God's presence, worship, and community for those who are serving our nation overseas and for believers from multiple nations, and will serve as a hub of ministry to extend outreach into the city of Tokyo which is so desperate for Jesus!
Dr. Dominic Rodriguez
Dr. Dominic Rodriguez, after waiting on God for over 3 years, has received the final call of ministry service from our Lord Jesus Christ to be a Global Missionary for the remainder of his life.
Dr. Dominic is the Founder of Servant Team Leadership Institute for Global Missions, a three-year training institute to prepare missionary students to go to reach the unreached nations.
Dr. Dominic is the Founder of Reach the Unreached Nations prayer movement, a worldwide ministry of intercession. Every Wednesday at noon we pray for an unreached nation throughout the whole week.
Doug & Jackee Raught
Doug and Jackee Raught recently transferred from the FireChoir ministry in the Netherlands to International Media Ministries (IMM), located in Madrid, Spain.
Their missionary career began with IMM in Brussels, Belgium in 1990, where they helped produce Christian television programming for Europe, Eurasia, Africa and the Middle East for ten years. IMM's mission remains the same.
Today, more than ever, media plays a major role in spreading the Good News. IMM has a huge impact in proclaiming the Gospel over satellite and online in more than 70 languages.
Mark & Jaclyn Sievert
Cole, Clara, & Eliza
Mark and Jaclyn Sievert have a passion for sharing the gospel and seeing families transformed by the word of God. They had been serving in leadership at their local church for four years, when God called them into full time ministry to bring the good news to the unreached. They will be serving with the Quechua Initiative in Peru.
The Quechua people group consists of many subgroups, which live in farming communities in the Andean Highlands of South America. In Peru, there are 7 million Quechua people and less than 3% are evangelical Christian.
The Sieverts will be discipling Quechua believers, who will help bring the gospel to remote villages as part of a church planting movement. Please pray for the Quechua people to experience the love of Christ and come to faith in Him.
Vasiliy & Lyubov Voytovich
Pastors in post-soviet countries desperately needed theological education. AG built a seminary in Kiev. I felt in my heart a call from God to serve in this field. Now we are serving in Evangel Theological Seminary in Kiev, Ukraine. God said: "Go and preach the Gospel to all nations." The purpose of this seminary is to train and equip pastors, ministers, missionaries and leaders for different church ministries to reach the unreached people, plant churches and help those in physical, emotional and spiritual needs.
In addition to working at the seminary, knowing the culture and being fluent in the Ukrainian language, we are serving needs of Ukrainian people, during this difficult time of war through mobile clinic (Lyubov is RN), broadcasting on radio and TV, family seminars, street ministry, and tent ministry. We are praying that God will give us wisdom to use that unique time of freedom here in Ukraine.
Justin & Sarah White
Noah, Hannah, Charity, & Mila
Our heart is to radiate Love with everything we do here in Constanta, Romania!
This happens through The American Cafe , a American style coffee house/restaurant, geared toward giving youth and college students safe place to hang out.
The United Dream Center is our outreach to families, elderly, homeless in a low income area of Constanta. We use this facilities to show Love to the entire body: physically, mentally, emotionally and spiritually.
United is our weekly meeting that helps people grow in their relationship with Jesus!
Camp Dumbraveni is under construction at the moment. Currently the foundation is being laid, not only physically but also to have a impact year round in Constanta County through camps and conferences. These camps are focused on kids in villages, youth and in future families and the elderly.
This past summer we took over 100 kids from local villages to camp. We are looking forward to when our campgrounds are finished and we can take 100's more. This will cut the cost and distance down, making it affordable for any child to go to camp and learn about Jesus! Our facilities will be able to handle 60 kids plus leaders at a time!