Meet The Missionaries We Support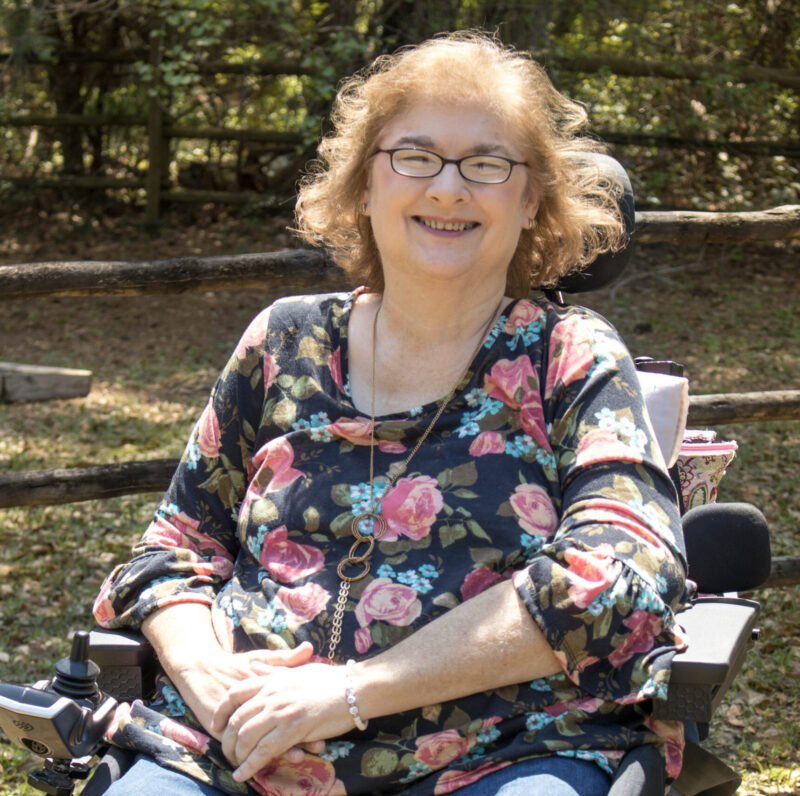 Diagnosed with the same condition, Spinal Muscular Atrophy, as her two older brothers, when she was a year and a half, Lori grew up surrounded by others who lived with disabilities and always had a soft spot for those less fortunate. Lori felt God had a call on her life from an early age.
After an initial contact with Special Touch Ministry in the early 1980's, she was reintroduced to the ministry by a Chapter officer and attended her first Florida Summer Get Away. God ignited a passion in Lori for reaching the community of individuals with disabilities for Christ. Her passion encompasses helping the local church to grasp the vastness of this mission field and to embrace the value of individuals with disabilities as members of the community of faith.
As a Missionary Associate with Special Touch Ministry since 2015, Lori seeks to answer the call God placed on her heart. Lori serves as an officer for both the First Coast and Nassau Special Touch Chapters, which are non-denominational faith-based friendship groups that meet regularly and seek to ease and enrich the lives of those impacted by disability.
Lori oversees the STM Online Community, which features monthly Zoom meetings where individuals who live with disability, hearing loss or sight loss, can share their concerns, struggles, pain, and triumphs in order to encourage each other, receive prayer and gain spiritual insights. Using her communication skills, Lori helps write and produce curriculum and other disability ministry training tools and materials, continuing to serve the ministry as she can where there is need.